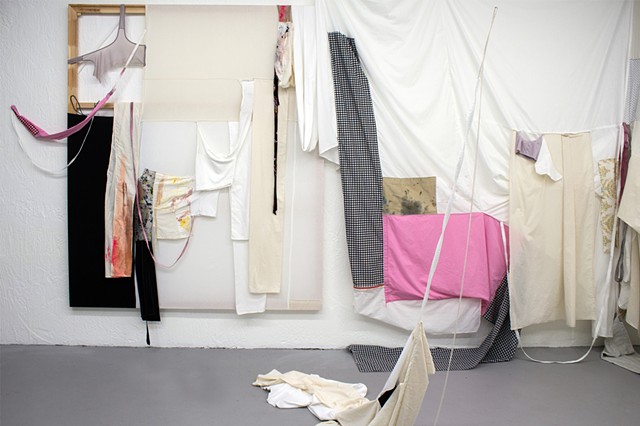 My work deals with memory, loss and ritual. Fabrics are stitched, combined with collage and mark making. These works allude to human flesh and wounds, the ephemeral, and the body in nature.
Recent works are informed by the Suui- a traditional Korean hemp based burial garment, often used to initiate a rite of passage for the dearly departed. Elements representing the Suui, such as sleeves or string are stitched together with bedsheets, various textiles, and other personal or familial garments of my daily life.
Grief and loss are both a personal and universal emotion. This series of works investigates memory, trauma, and the healing process.